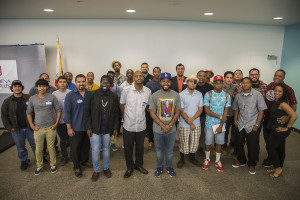 Male Leadership Forum
Pasadena Hilton
168 South Los Robles Avenue
Pasadena, CA 91101
Tate's Consultant Services' Male Leadership Forums are open, safe workshops that explore
challenging contemporary issues:
Black and Latino Intersections
Gender Distractions: Women and Men Dialogues
Masculinity and the Academic Persona
Masculinity, Manhood, and Language
Fathers, Sons, and Fatherlessness
Are You College Ready?
The Challenges of Womanhood
For more information, contact Beverly Tate, Tate's Consultant Services,LCC. at batate2014@gmail.com.